5 Ways on how Learning Music is similar to Keeping Fit
There are so many ways in which the process of starting to learn music is similar to the process of just starting to work out. Does this mean that if you master either of the aforementioned process, you will be an expert in the other process? Maybe! What you need is a solid plan and the drive to see through the end of your plan.
If you have no idea on how to start either of the journeys, consider this your roadmap.
1. Focus on your goal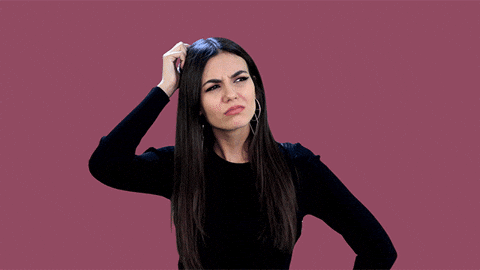 One thing that makes it so difficult to embark on a new journey is that we do not know where to begin. When you start something new, there are so many areas to start from. So where and how exactly do you start? When faced with so many possibilities, what you should do is to focus on a goal. It can be anything - be it successfully playing a song with a new instrument learnt or losing 2kg with your fitness regime.
2. Experiment with the different equipment
Just like how people may not like all food, you may not be comfortable with all instruments/ exercise equipment. So, you can experiment with different instruments/ exercise equipment to see which suits you best.
Musically wise, you can check out covers done with music instruments, just to hear how different instruments sound like. With regards to working out, you can visit the gym to try out the different equipment and understand more about the different parts of your body that get developed respectively with the different equipment used.
3. Buy some basic equipment to start at home
It's hard to make progress towards your goal if your instruments/ exercise equipment are not easily accessible. It is surely a chore to always get out of your house when you just want a quick practice with your instrument or have a quick workout. This is when you may be interested in purchasing compact and affordable instruments, such as the flexi-piano or the flexi-drums.
While lots of at-home workouts require nothing more than your own body, it may be good to have a few simple equipment at home to spice up your workout. Dumbbells and skipping rope are good choices since they are easy to keep and occupy little space.
4. Sign up for classes meant for beginners
How far and how fast can you actually progress by yourself? Many people starting on a new journey often learn new skills without proper techniques. And without a strong foundation, which is essential for higher levels, it acts as a strong handicap in many's journeys towards their goals.
That's when a teacher will come in handy. It is important to source for lesson targeted at beginners so that you will be able to to learn music skills with other people of the same level or understand workout techniques with in-depth instructions that will only be provided for beginner classes.
5. Focus on your own journey
Everyone learn at a different rate. You do not have to compare yourself with others. You may lose motivation along the way when you feel that you are not progressing as fast as you expected. The lack of motivation will be real. Learn to reward yourself!
It can be as simple as rewarding yourself with a new piece of clothing or getting your favourite coffee from your favourite cafe. Who knows, while chilling at the cafe, you may even meet some like-minded friends to attend your next workout session together!
Ultimately, you need to remember what's the whole purpose of starting a new journey - for yourself.