5 Insane Misconceptions of Learning Music You Need to See
You may have always wanted to start your musical journey but for certain reasons, always fell short of fulfilling this want. Many people wish to be more musical, but many people fail to act on their goals of becoming more musical. Maybe it is due to the perceptions that learning music is too complicated, too time-consuming and requires a lot of time and effort.
It does not matter if you are an adult wanting to learn a new instrument, a teenager wishing to keep up with the musical trend or a child hoping to pick up the language of music. We can help to kickstart your musical journey. First, let's look at some of the common misconceptions of learning music.
1. Starting my musical journey is too expensive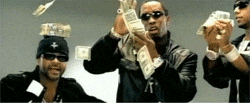 It is no hidden fact that music lessons are very costly in Singapore. You can spend hours comparing rates from the different music schools, but you will only be faced with the sad reality - the difference in the rates are impossibly insignificant.
So, how can everyone have the the privilege and the luxury to afford these lessons? And to make sure that lessons are fun and enriching? Everyone will be able to afford the various workshops TravelClef offers such as the Ukulele Workshop, with prices starting at just $99 (inclusive of a free Ukulele).
2. I don't have time to go for lessons every week
Singapore is among the cities in the world with the least hours of sleep. It is hence totally understandable that we do not have time to go for music lessons every week (when we already can't clear our sleep debt!). However, there are classes available that are able to cater to your needs.
By attending one workshop alone, for e.g. the Cajon Workshop, you will learn how to play basic rock and pop patterns, including learning to play songs such as Shalala by VengaBoys. You will be able to pick up a new instrument without the need to attend lessons regularly!
3. Learning music is a long-term commitment
Learning a musical instrument can be rewarding, but perfecting it can take years of practice. It does not matter if you are able to play Chopin's Etude in G# minor after days of long practices, yet do not feel the sense of satisfaction and reduction of stress that are supposedly the benefits of playing music.
Wouldn't it suffice to be able to play pop songs you love and enjoy? With the chords that you can learn from the Keyboard Workshop, feel the rhythm and let go of your stress!
4. Music theory is too complicated for me to pick up
Everyone knows music theory can help you to read music scores. However, it is still possible to start your musical journey and learn a new instrument without background knowledge on music theory.
The learning guides at TravelClef are also specially designed with that thought in mind. Along with the experienced and friendly instructors, you do not have to worry about not knowing music theory! As long as you make the decision to sign up, it will be ensured that the start of your musical journey will be a smooth one.
5. I'm too old to be picking up a new instrument
There is no such thing as being too old to learn. Live 'till old, learn 'till old, there are still so much things to learn in the world. Do not let age deter you from learning a new instrument. Bear in mind that every second you spend hesitating now is a second taken away from the time you could be spending on learning a new instrument. If learning the piano is too demanding for you, you could opt for instruments that are easier to pick up such as the ukulele which can be easily tuned, as well as less common ones - the cajon.
Sometimes, what you are most afraid of doing is the very thing that will set you free. Now that the common misconceptions about learning music are cleared, it is important to ask yourself if you have the courage to take the first step into your musical journey. We hope to start your musical journey together with you. Kickstart your musical journey with these workshops!