Jacky (The Chillax lntern)
5 Reasons Why Male Musicians Are More Attractive to Women
Ever saw a scene in a movie where a girl falling head over hills for a guy who sings, or having a concert of ladies swooning and cheering breathlessly over a boy band delivering their finale on stage? As a guy myself, I have always wondered what magic these guys with musical background conjured to make girls so infatuated with them.
Research have shown that such phenomena, which is also known as the "Musician Effect" today, was related to the cavemen days. If a man had the time to be creative, it meant that they were so talented at basic survival skills they had chance to create art at their own free time, making them extra attractive.
It is no surprise that the cavemen days theory is still relevant to today's context of courtship when some man tries to charm and impress a woman with music, hoping to be accepted by the woman. Below are a handful of reasons why some women felt engaged and mesmerised by the tune played by male musicians.
1. They are creative
Guys who play music are ambitious and have the need for originality. They dare to experiment and try out ideas that are unconventional. They can find their muse anywhere anytime, which includes tapping on furniture table or even singing in the showers. They have the ability to make simple words meaningful and inspire others. Some females are attracted to such traits as they find creativity rare in some males, who oftentimes are stereotyped as rigid or dull.
2. They create good atmosphere
We all have that one male friend who is slight musically inclined, that always have an instrument (usually a guitar) with him wherever he traverses. He could be strumming the guitar for a moment, and the other moment have the rest gather around and sing along to the rhythm of the guitar. This creates a good atmosphere such that it uplifts everyone's mood, providing opportunity for sing-along and laughers. The ability to bring liveliness into a social context is deem attractive to some ladies.
3. They are emotionally intelligent
Guys who play the guitar normally play songs that mean something to them. Women who actually watch a guy play an instrument gets to see an emotional side of them, which most men normally do not show. It gives insights to women as to what actually touches them or motivate them to play that particular song. This shows that men who knows music are capable of displaying compassion, empathy or sensitivity.
4. They are just more attractive than any other males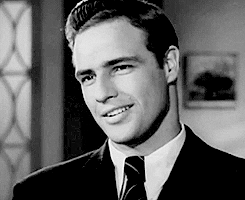 While the statement holds true on a skin-deep extent, women judge male faces more attractive when they are primed with music according to a new study. This result was shown when a couple of researchers from the University of Vienna, Austria, conducted an experiment on women. Women were asked to rate the attractiveness of men with neutral facial expression after listening to different instrumental music. The results turn out that they are more likely to judge the men from the pictures attractive and possibly date them.
5. They have this bad boy vibes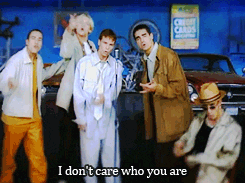 Even if a guy sings, dance, or play the guitar is not bad boy, the image of them rapping, choreographing or strumming a guitar is appealing to some women. Those guys seem to rock the "cool" look that is charming to the opposite sex. (think Backstreet boys, Westlife, the NSYC etc)
Now if you are one of the lucky guys who plays an instrument and knows music, good job you are potentially a chic magnet. If not, consider picking up an instrument and you will be surprise not only you will become an attractive person, you will be able to reap a handful of intrinsic benefits as well!