6 Proven Health Benefits Of Playing The Cajon For Adults
Always wanted to learn a cajon, but not really sure what it is or why you should choose it among all the other kinds of instruments? To start off, let's find out what a cajon is.
What is a cajon?
A cajon is a box-shaped percussion instrument, played by hitting the face with your hands or fingers.
Several studies have shown that learning musical instruments is definitely beneficial for your well-being, but is cajon one of those instruments? Yes! Read on to find out what these health benefits are.
1. Copes with the challenges of ageing
As we age, we tend to encounter more problems physically and emotionally and finding ways to cope with them can be hard. The liveliness and gusto we once had are gone. It will be a relieve to know that playing the cajon can help with these problems.
With regards to health problems, playing the cajon can help to lower blood pressure, lessen anxiety and depression. Music is a novel way of facilitating the development and personal growth of oneself. A study done by the American Psychological Association has also stated that playing an instrument keeps the mind sharper as we age. Playing along and listening to upbeat songs have also been proven to improve your memorisation skills.
2. Enables self-expression
While playing the cajon, there are no right or wrong beats. You just have to groove to the rhythm of the music and freely express yourself through the beats you hit. You are free to create beats that are unique to you, aiding in your creativity boost.
Furthermore, playing the cajon introduces you to a new way of non-verbal communication. If you are in no mood to talk, talk through your cajon! With the beats you created, you are able to communicate through music.
3. Relieves stress
Stress has been deemed as the number 1 silent killer today. It is the major cause for the increasing number of heart attack cases nowadays. Stress, along depression, is said to be a dangerous toll for people with heart problems. And, heart problems are very common as we age. So, it is very important to try to reduce stress in our lives.
The physical and active components of playing a cajon helps to reduce stress. If you want to relieve stress, what's better than to hit something? Ditch the punching bag, play the cajon! Playing the cajon will induce a relaxed mental state, calm your nerves as well as your mind. When we play the cajon, endorphins are released in our brains, allowing us to feel happy.
4. Increases self-confidence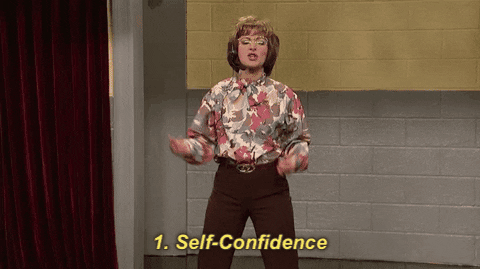 Cajon is probably one of the the few instruments that allows you to create music without the need to know how to read music or to know music theory. It does not require any advanced physical abilities or anything else. Your hands are only what's required. Hence, this is an instrument for everyone.
It can be frustrating for you to play your first piece with the cajon. However, once you have mastered it, it will bring about an unbelievable sense of accomplishment and confidence. This will then further encourages you to continue playing the cajon and explore the many different beats.
5. Physical workout
Playing the cajon requires the coordination of your hands as you groove to the music. As you play along to the beats of the music, you will find your body gradually moving to the beat too. There's constant movement of your body as you play the cajon. I believe most of us generally do not have time allocated to exercise so what's better than killing 2 birds with 1 stone? You will be able to create music while working out!
6. Improves your immune system
There is increasing evidence that hand drumming, especially when you play in a group, allows your body to generate a higher levels of natural killer cells. According to Dr. Bittman, a renowned neurologist, "Group drumming tunes our biology, orchestrates our immunity, and enables healing to begin." In simple words, playing the cajon in groups may allow you to have a stronger immune system and have stronger resistance to diseases.
If you can't find any other reasons to learn the cajon, do it for your health! Start learning the cajon now.